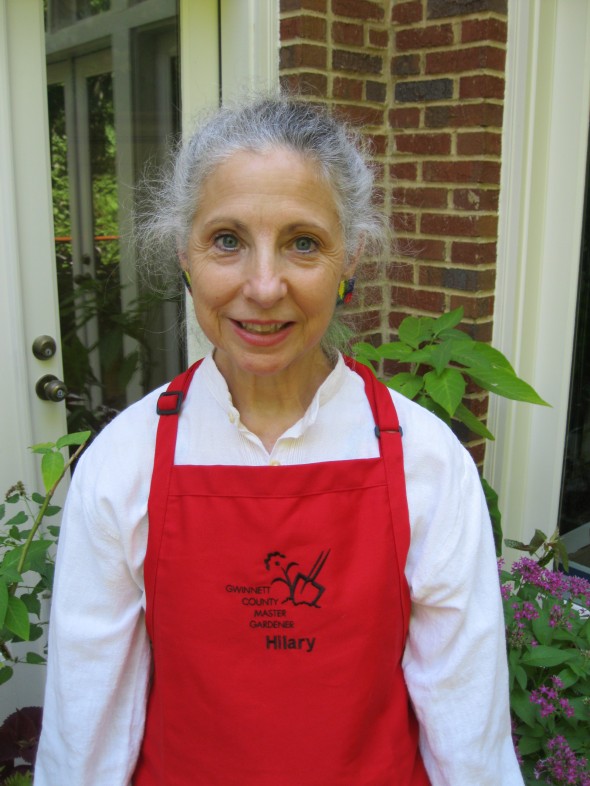 Our first new logo item is this wonderful high quality three pocketed bib apron with adjustable neck.  Bright red fabric made by Fame is known for its durability and ease of washing.  The logo is embroidered in black.  You can customize your apron more by adding your name.  You will be easy to  identify as a Gwinnett Master Gardener at any Master Gardener event – it could be an Ask the Master Gardener clinic or helping out at one of our fundraisers, such as the Plant Sale or Garden Tour.
Of course, you can also wear your apron in the garden where it will hold some tools, pens/pencils, tags and plastic ties.
The aprons will sell for $19 with the embroidered logo.  Extra large size available for $4 more.  Your name is an additional $6.
Perhaps one for events and one to work in!  Think about ordering some for friends as well.
Sales begin at our August meeting.  (cash or check please)
Quick Overview
•Two piece neck adjustment slider.
•Three divisional pouch pockets.
• Fabric is 7.5 oz. ultra-durable 65/35 poly-cotton twill.
• Size 24″ Length x 28″ Wide