We asked our members to tell us what they're doing in their own yards during this pandemic. Scroll down to read their stories and see the … Read More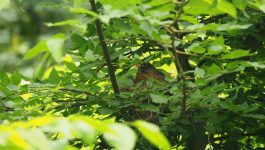 We are gardeners and are a unique group of people who love all kinds and types of plants and relish digging in the dirt. We became Master Gardeners to improve our knowledge and do better in our … Read More
Upcoming Events:
Welcome to GCMGA Meetings. Until further notice, all our meetings will be via Zoom. In order to attend you will need the Zoom link which is shared with members only. If you are not a member but would be interested in attending the meeting, please contact Lynda Pollock, our President, via gwinnettgardener@gmail.com or any other GCMGA member. We'd love for you to become a member. You can join as a certified Master Gardener or as a Friend. Cost is only $15 for the year. Being a member gives you access to the members only areas of the website, automatic links to Zoom meetings, and many other activities. We hope you will consider joining us. Membership fees help support grants to school and community garden projects sponsored by Gwinnett County Master Gardeners. Welcome!
Our presenter for February 15 monthly Zoom meeting will be Fred Conrad, Senior Manager of Community Gardens for the Food Well Alliance in Atlanta. Fred's presentation will be an overview and tour of the Community Garden movement in metropolitan Atlanta and about how community gardens are organized, how they function and the many ways they serve neighborhoods.  It is the story of food bringing people together. 
Member Carol Hassell is our speaker for the March 15 Zoom meeting.  She will share her knowledge about "Protecting Land for Today and Tomorrow".  Carol Hassell is a co-founder and Executive Director of the Georgia Piedmont Land Trust whose mission includes the preservation of open and green space in the northern portion of Georgia; the protection of water quality in area streams and rivers, habitat, working land, historical and archeological features; and education about the values of and tools for land conservation.