McDaniel Farm Park Project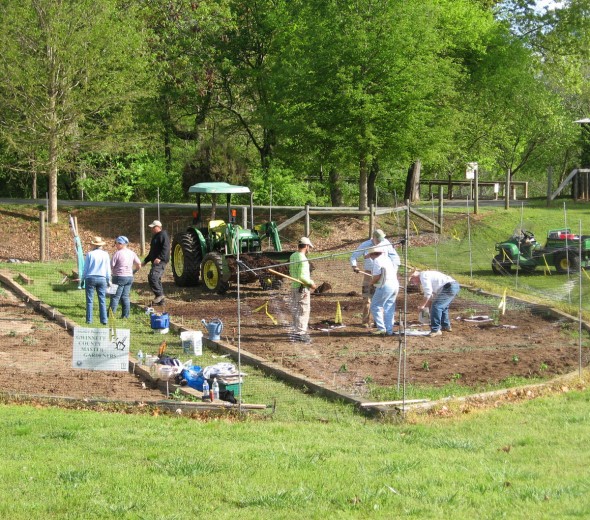 Gwinnett County Master Gardeners work with Gwinnett Parks & Rec and the Environmental Heritage Center every year to plan, plant and maintain the circa 1930 demonstration gardens, Farm House grounds and the orchards of the homestead at McDaniel Farm Park.
Located next to Gwinnett Place Mall, this 142 acre park is one of Gwinnett's treasures.  You can visit the park's extensive walking trails 7 days a week during daylight hours.  The farmstead is open Tuesday through Saturday.
This is also the location of the June MG meeting where we will be holding our annual picnic.  Show up early to visit the gardens before dinner.