One of the gardens on the May 21, 2011 Garden Tour
Susan Varlamoff's garden is a combination of classic beauty maintained with environmental practices.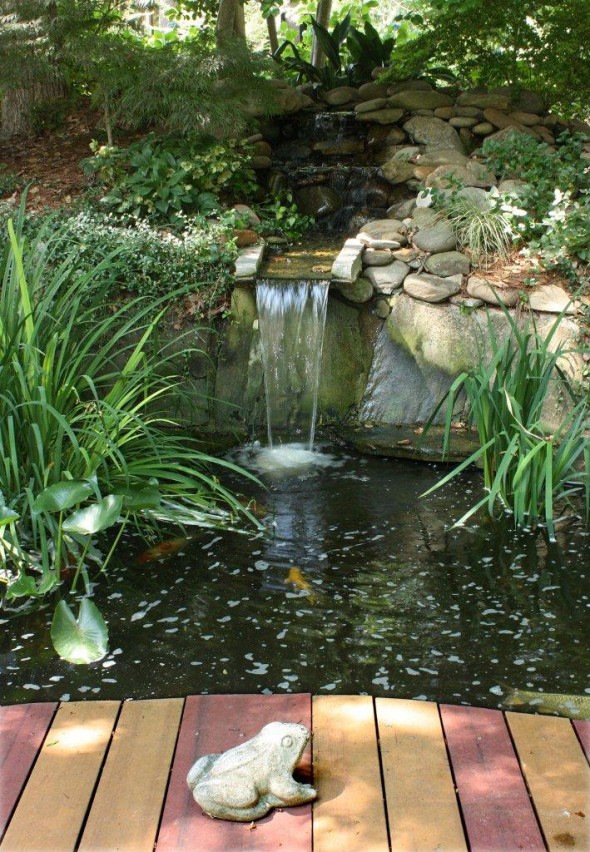 The front yard features a koi pond and waterfall with biological filter. It also has an herb garden and other plants that attract beneficial insects to keep pests under control. Much of this yard is shaded by a diversity of hardwood trees so there are many shade plants including natives. Nestled among the plants and trees are statues. Most dramatic is the pure white marble statue of a man embarcing a woman in the wooded and dark backyard.
Susan is finishing a book on planet friendly gardening so she uses this approach in her garden. She will be providing a fact sheet outlining the Top 12 Planet Friendly Practices which guests can read while sipping lemonade and eating homemade pound cake with farm fresh strawberries.