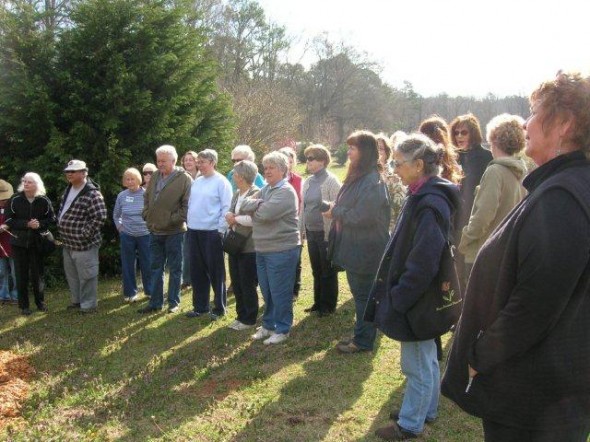 To welcome Spring 2011, Gwinnett Master Gardeners boarded the County van and multiple carpools from around the County for a field trip to Piccadilly Farm and Specialty Ornamentals.  Piccadilly Farm is a tradition and a wonderful
adventure and owner Sam Jones led us along the paths to explore and learn.
The gardens and nursery featured hellebores, perennials, native flowers, camellias, unusual shrubs, and dwarf conifers.  Following the tour, the shopping began!  After a break for a picnic lunch we loaded our treasures and traveled on to Specialty Ornamentals.  Flo Chaffin, owner, identified new and unusual plants that are not easily found in the trade and answered our many questions about getting the right plant in the right place!
Following the tour we purchased our "must haves" to bring year round interest and enjoyment to our own gardens.  It was a relaxing, beautiful spring day in the gardens with fellow gardeners!  What more could we ask for?