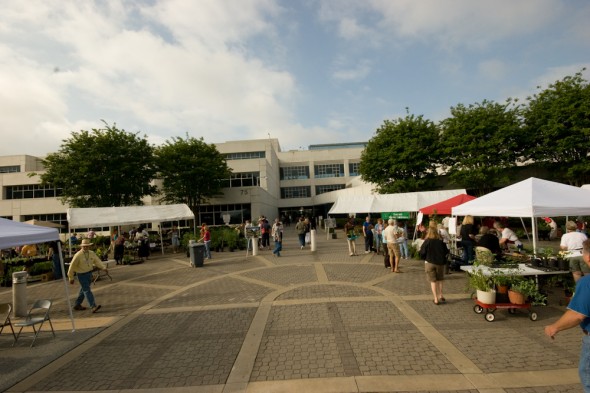 Saturday, May 7th, 2011 – 9:30 a.m to while supplies last
Cool-Ray Field Parking Lot
2500 Buford Drive, Lawrenceville, GA 30043
Need any vegetable plants such as Tomatoes and peppers for your garden? How about some Blueberry, Blackberry, and Raspberry plants? If you answered yes to any of those questions, then you need to join us for our Annual Plant Sale. This year we have moved to another location and have expanded to be even bigger and better.
Here are some of the plants that will be available: Hellebores, native azaleas, Iris, day lilies, hosta, ferns, annuals, perennials, and much more. Our plants are locally "dug" in our community, so they are the "tried and true" for doing great in our area.
Gwinnett Master Gardeners will be there to answer all your plant questions and assist you with selections best suited for your landscape whether it be sun or shade.
We will also offer fantastic yard art to accent your landscape and garden. We will have bluebird houses, bird feeders, stepping stones, painted gourds and much more at very reasonable prices.
Rain or shine, we will have the sale. Come early and get the best selections.
Questions should be addressed to: Aaron Tulin at aarontulin@remax.net.
Tell your friends and see you at the sale.