Article by Brandy Cowley-Gilbert from Just Fruits & Exotics Nursery.
Brandy Cowley-Gilbert and her husband, Ted, own Just Fruits & Exotics Nursery south of Crawfordville Florida They grow a wide selection of fruits for the north Florida and  south Georgia area. Visit their website to learn more about growing fruit www.justfruitsandexotics.com.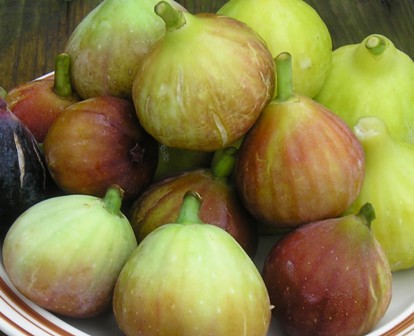 They say beauty is in the eye of the beholder. Your house and yard have a simple way of telling people about your creative personality. If you're the type of person who loves simple pleasures like picking tree-ripened fruit or gathering homegrown veggies to create the salad of your dreams, then the edible landscape gives you a chance to do both: create an unusual distinctive landscape while also providing a bounty of more flavorful and nutritious fruits and vegetables than is obtainable from the grocery store.
Edible landscaping is not a new concept. In fact, most of our landscapes that hale back in time are built around the beauty and functionality of edible plants. Fruits, herbs, and vegetable plants were the mainstay of the 1800's cottage garden. These loose, cheerful gardens were full of fruiting pears, apples, and peaches, borders and hedgerows of blueberries and blackberries, and beds of herbs, vegetables, and old-fashioned flowers, all adding to the charm and uniqueness of a country garden.
Some of the added benefits of an edible landscape are the ability to create a more year-round look to your landscape. Most fruit trees do double duty, providing a spring blossom show as well as a fantastic summer show of ripe fruit, and they may even end the year with a brilliant fall leaf color.
The range of necessary functions that you need in the landscape (hedges, ground covers, shade trees, and evergreen screens) is easily found in the range of fruits that grow well in our area. Just check out the list of great possibilities below.
Need an evergreen screen to block an unsightly view? Loquat is a beautiful tree with broad tropical-looking leaves, and clusters of apricot-flavored fruits. This is a tree that is sure to give your landscape an "I'm in Key West enjoying the sunset" feel.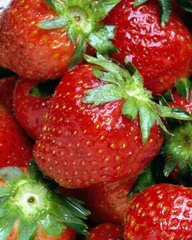 Strawberries make a rewarding and low-maintenance groundcover. And if you need a lovely summer vine, why not choose one of the many varieties of cherry tomatoes? These may continue to produce well into the late fall.
How about a good fast-growing shade tree to have a picnic under? Try a mulberry. The cultivated varieties are outrageous. Many have the distinctive flavor of boysenberry or raspberry, without the seeds! " Illinois Ever Bearing" is a cold hardy selection that fruits through out the summer months! Nut trees are also a good choice, why not recreate an edible forest in your own back yard with, pecan, walnut and chestnut.
For low hedges try rosemary. Highly fragrant and tasty foliage is a treat to brush up against and get that fresh pungent scent. Tough as nails and evergreen to boot.
Blueberry, blackberry and boysenberry also make great low hedges with beautiful, bell-shaped and daisy-like white blooms. Their sun-ripened fruit is twice as good as store-bought fruit.
If you're looking for a fantastic spring flower show, the best of the group are apples, peaches, nectarines, and quince for a showy cloud of pink blossom. On the other hand, pears, mayhaws, and plums produce beautiful clouds of pure white. Some of the best for lining avenues or driveways are pears and plums, which are very stately in form.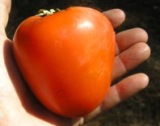 The fall show of a persimmon is unsurpassed. Most color their fruit before leaf color changes, giving the tree a luscious look of jade green leaves covered with bright orange fruit. As cool weather approaches the leaves begin to take on fiery red, cherry pink, and brilliant yellow colors. Outstanding!
Consider groundcovers of fragrant herbs such as thyme or mint, and borders of dill, fennel, or basil.
For those of you who are apartment dwellers, many fruit trees are well adapted to growing in containers. Blueberry, kiwi, fig, pomegranate, and pineapple are especially well suited for containers. Be sure to add some herbs and colorful veggies like red chard, chili peppers, and cherry tomatoes for a show that's sure to dazzle and bring good conversation to your patio.
Edibles can easily be incorporated into your current landscape by inter-planting with ornamentals. Your yard will acquire a uniquely beautiful flair and offer you a healthy return on your labors well spent!
Fruitful Hedges Come in All Shapes and Sizes!
Outstanding Flower and Fruit Shows:

Pomegranate
Blueberry
Blackberry

Espalier Fruiting Hedges:

Fig
Peach
Apple
Plum
Pear
Nectarine
Persimmon

Short Evergreen Screens:
Tall Evergreen Screens: